Fully Integrated LGSF Machinery System from

Design to Production & After Sales
Why LGSF Construction for Indian Market ?
Stallion is the First Indian company to venture into the Total Technology Solution with Smart Steel Framing Systems, covering Design, Production, Erection Solutions along with Complete Building materials support along with LGS Knowhow training programs.
Stallion is headed by Mr. Ashok Bharadwaj who have been one of the most well known and influential figures in the Steel Frame Industry in India. Mr. Bharadwaj has headed the Sales and Marketing function of a 10,000 Crore multi location company, handled important roles of Market Development, Formulation of Strategies, Organizational Development for Domestic and International Business.
Wide Range of Sturdy LGSF Manufacturing Machines Suitable for Various Sectors

Green Field Construction, Extensions, Dry Wall, Partitioning for the Corporate, PSU & Government Sectors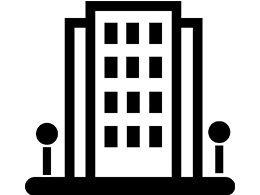 A1 - Zeal
Sturdy Single Profile Machine Best suited for Long Work Hours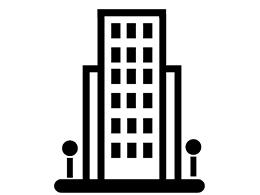 A3 - Versa
Smart 3-in-1 MultiProfile System Quick Change of Web Sizes
A6 - Hercules
Heavy Gauge System 6-in-1 MultiProfile System
You know who we are...

We are Proformer Manufactures of LGSF Machines from Taiwan
Proformer Taiwan is now represented & led by Mr. Ashok Bharadwaj (Ex - Sr. V.P JSW Steel)
India, Nepal, Bangladesh, Sri Lanka, Myanmar, Bhutan & Maldives.
What our client says

Leverage agile frameworks to provide a robust synopsis for high level overviews. Iterative proaches to corporate strategy foster collabo rative thinking to further the overall value
- Michale William
CEO of Mart

Leverage agile frameworks to provide a robust synopsis for high level overviews. Iterative proaches to corporate strategy foster collabo rative thinking to further the overall value
- Michale William
CEO of Mart

Leverage agile frameworks to provide a robust synopsis for high level overviews. Iterative proaches to corporate strategy foster collabo rative thinking to further the overall value
- Michale William
CEO of Mart

Leverage agile frameworks to provide a robust synopsis for high level overviews. Iterative proaches to corporate strategy foster collabo rative thinking to further the overall value
- Michale William
CEO of Mart
Drop us messge for any query
Stallion
Navi Mumbai,
Maharashtra, India
Office Time
Mon-Wed : 10.00 am to 6.00 pm
Thus-Sat : 12.00 pm to 8.00 pm
Sun : Office Off